Product Description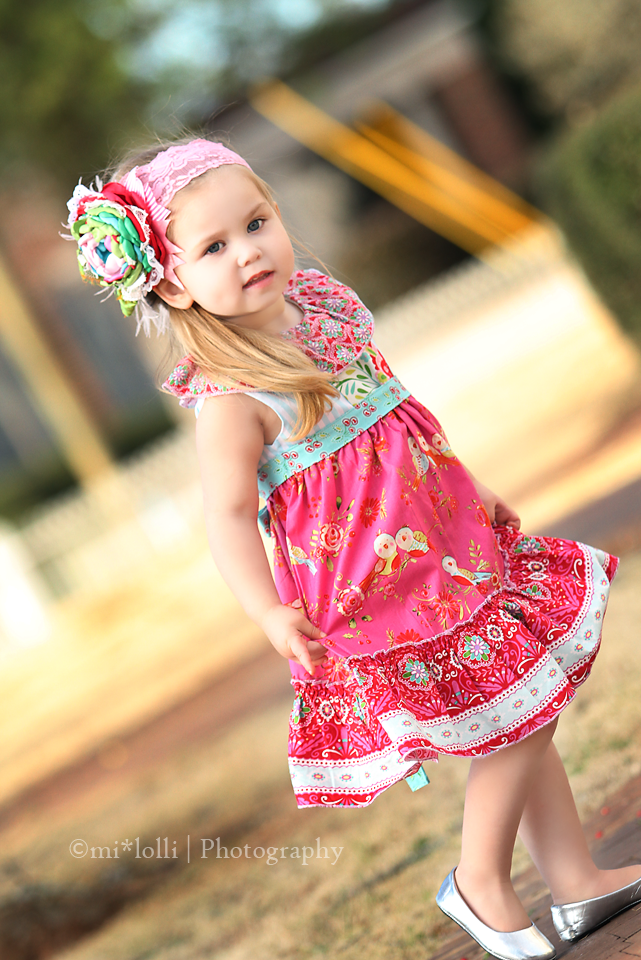 Looking for something new to sew with lots of opportunities to use fabrics from your stash? AbbyLynn is perfect for mixing fabrics and colors. One of Juvie Moon Design's newest PDF Pattern Style.
A little dress she will beg to wear!
Treat yourself to a sewing pattern for the little girls you know.
When you want something fun and unique this little Juvie Moon Designs Boutique Dress is perfect! Beautiful fabrics coordinated to give you a look for now and into Valentine's Day, spring and summer. Bodice features a center panel with ruffle collar and button back. Semi full skirt has a deep ruffle giving the style feminine flair with a coordinated sash and bow tying in the back. A tip for fitting the dress is included in the pattern giving you longer wear for your growing little girl. A long sleeve tee or festive blouse can be added under the dress.
Step by step instructions with pictures explaining each step will guide you from start to finishing AbbyLynn!
Great Sister Dress for the little ones and the more mature sisters!
Offering in sizes 6 months to 10. If you would like to purchase size 12 and 14, they will be added soon. Please message me if interested.